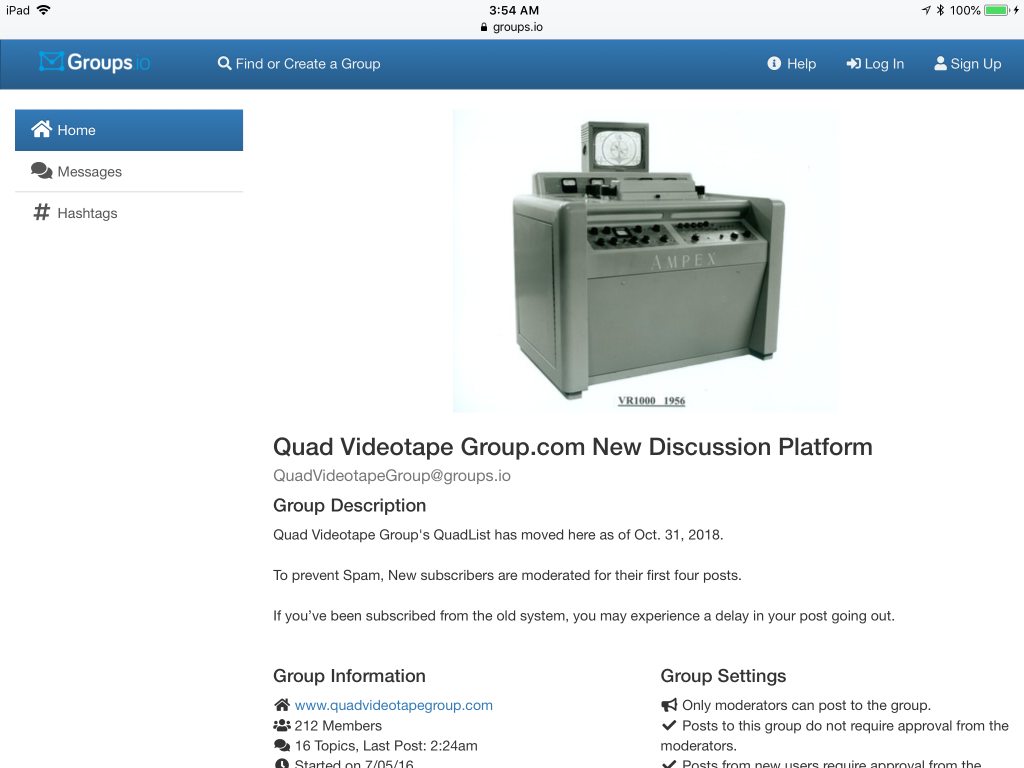 After 10 years on the MailMan platform, the QuadList has a new home:: Click on QuadList—NEW PLATFORM.
You'll be taken to our new platform where you can join the discussion and view messages posted beginning in October, 2018.
You can check out the July 2008-October, 2018 ARCHIVES from our previous E-Mail List platform. 8.
This mailing list is focused on 2″ Quadruplex Videotape: 
Recorders, Recording, Playback, Maintenance, Equipment Design and Tape Preservation, and the Preservation of Knowledge about these subjects so that knowledge can be used by new people to preserve the content contained on Quad tapes. 

Historical stories or personal recollections are welcome. Please put the word "Story" at the beginning of the subject line. 

Trim replies to relevant information so that we don't have Loooong posts of info folks have already read. Thanks!
You can also check out our Facebook page:
https://facebook.com/QuadVideotapeGroup/